Pregnancy Tests, Ultrasounds, Confidential Counseling, Information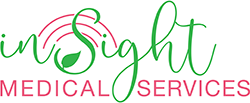 InSight Medical Services offers lab quality pregnancy tests, limited obstetric ultrasounds (to confirm the location of pregnancy, and determine the gestational age and viability), and accurate information on pregnancy, fetal development, and abortion procedures and risks. Partnering with our medical staff, client advocates provide confidential options counseling to women facing an unplanned pregnancy. We provide the information you need to empower you to make the choice you face.
Parenting Education, Hope's Closet Boutique Items for Mother and Baby

Learn Earn and Parent (LEAP) is an educational program designed to help mothers and fathers grow in all areas—emotionally, intellectually, and spiritually. This program allows you to earn LEAP DOLLARS (LD) which may be spent on various boutique items to assist with your baby's needs. We reserve the right to determine the eligibility of a client to participate in the LEAP program based upon their achievement set by the goals of our mission statement.
Abortion Recovery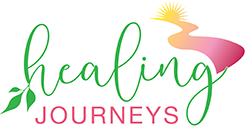 You are not alone….there is hope! When the time comes to take your journey towards healing from your personal abortion experience, Pregnancy Resource Center of Stanly County is here for you.Your choice for abortion may provide a great relief initially. However, you may experience what many women have faced days, months and years after their abortion. Many women carry an incredible burden while wearing smiles on their faces. You may, as others do, struggle for years with repressed memories, guilt, shame and depression. Most women feel they are not allowed to talk about their abortion experience because it was their first "choice." Our services do not include abortion or referrals for abortion. We honor your right to choose and in no way profit from your choice. But more importantly, you may need support and care after your abortion experience. You need a place where you can come for help; where you have no ties to your choice for abortion or your abortion procedure.Post-Abortive Bible Study, Forgiven and Set Free, offered annually in Albemarle and Locust. Call 704-983-2100 for details or visit our Events page to view upcoming classes.
What About Cost?
All peer counseling, guidance and medical services are free. The PRC is designed to help clients with their respective needs through the resources of the local church as well as community support.