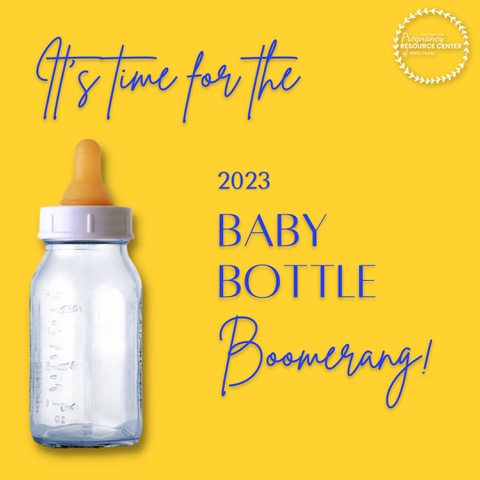 Baby Bottle Boomerang
January 15, 2023
The 2023 Baby Bottle Boomerang will begin Sunday, January 22, 2023. Your church attendees should return their bottles on February 6th. Please drop off your bottles (full or empty!) to the PRC the week of February 6th.
How it Works
Your church orders bottle at the beginning of January from the Pregnancy Resource Center. Try to order at least one bottle per family in attending your church.
On sanctity of Human Life Sunday, promote the baby bottles from the pulpit and explain the purpose of Sanctity of Human Life Sunday and why the ministry of the PRC is needed in our community.
Each family takes home a bottle (or a few!) and has the bottle for 3 weeks to fill it with cash, coin, or checks before returning it to your church. That week, your church brings back the bottles for the PRC to add up your total.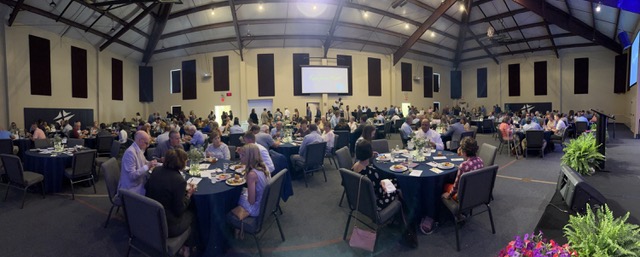 Stanly County Spring Banquet
May 4, 2023
Each year, we seek to educate the PRC Stanly family on the things happening at the Center as well as encourage and equip you to embrace another year of fighting for the unborn. That's where our Spring Banquet comes in!
Mailing Address
PO Box 1091
Albemarle, NC 28002
Physical Address
731 W. Main Street
Albemarle, NC 28001
Hours
Monday - Thursday:
9am-1pm; 2pm-5pm
Friday: Closed