"Children are a heritage from the LORD… Like arrows in the hands of a warrior. Blessed is the man whose quiver is full of them!"
-Psalm 127:3-5
We are beyond excited to gather with you (as socially distanced as possible) to Walk for Life and be a testimony to the sanctity of human life in our community!
Our theme this year is based off of Psalm 127:3-5 and we love it! We believe that we need a generation raised up for LIFE and for CHRIST more than ever before!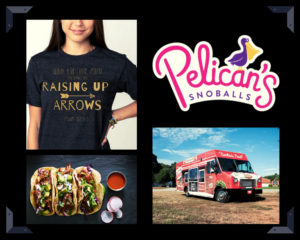 Join us for…
the What-A-Burger food truck
the Elizalde Tacos & Snack Bar truck
Pelican's Snoballs
outdoor games & fun
a raffle to enter & prizes for the top adult & youth (17 years and under) fundraisers
and more as we gather together to be a testimony for the sanctity of human life in our community!
This year's schedule is a little different, so please read the following details thoroughly.
Our event will be from 5:30pm-7:30pm and you are free to stop by when you choose to enjoy yummy food, fun activities, and walk the marked route by yourself or with your friends & family.  To keep things as socially distant and as few people in one place as possible, we have made this a drop-in event.
If you are the winner of a prize or the raffle, you will be notified the day after the Walk.
We will be at the Market Station again this year (501 West Main Street, Albemarle, NC) and parking is available across the street.
We have some awesome testimonies and stories to share with you each week from the WFL Kickoff (August 16th) leading up to the Walk.  You will be emailed those videos each week after you pre-register here on FundEasy.
We are not allowing Team registration this year, but that doesn't mean that you can't gather up a team to walk with! You just can't register as a team, nor will teams be recognized to win prizes.
We are requiring pre-registration on FundEasy in order to attend the Walk this year.  So please visit our page to pre-register:

https://secure.ministrysync.com/ministrysync/event/website/home/?e=17597
If you would like to be a WARRIOR for Life: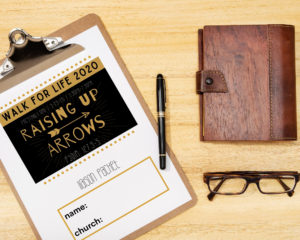 Consider becoming a WFL Liaison! Get you church, business, youth group, Bible study, or family involved by gathering them to Walk for Life with you!
If interested, please contact us to receive a Liaison Packet. You can pick one up at the PRC or we can email a PDF version to you. Just let us know what you prefer and we will get you a packet before the Kickoff!
Our packets include all of the WFL details and some awesome tips to lead your church/group in making a stand for life through the PRC's Walk!
This is an AMAZING way to invest in the pro-life movement and to take charge as an advocate for the unborn. By becoming a liaison, you are the bridge between your church/group and our Center. You taking on the task to reach those within your sphere of influence with the event details and expressing to them why the ministry of the PRC is so important to you.  That's a pretty awesome mission, so thank you!!!