IT'S OUR BIRTHDAY!!

Prayerfully consider giving to the PRC in honor of our birthday!
For 31 years, the Stanly County Pregnancy Resource Center has opened its doors to any woman who felt the need to enter.
We've served women in various stages of life who have considered their pregnancy a crisis, and we've welcomed them with open arms for help and support.
This year for the PRC's birthday, we are asking you for help and support, to help ensure that we can continue to offer our hand to these women, children, and men.
Learn more here!
---
MOBILE MEDICAL UNIT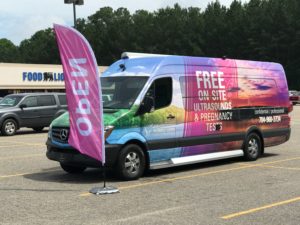 Locations
Tuesdays form 10:30-3:30pm:
Walmart, Locust, NC
Wednesdays from 10:30-3:30pm:
Walmart, Biscoe, NC
---
 

PARENTING CLASSES
West Albemarle Baptist Church
10:30-11:30 am
Classes are held the 2nd and 4th Tuesday of the month. There are no classes during July.