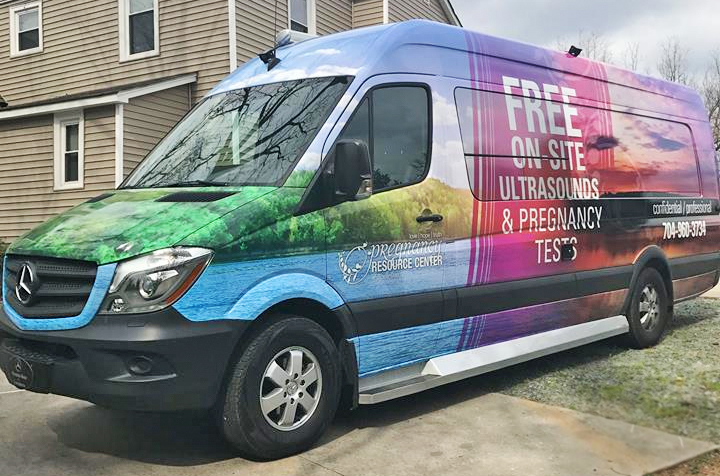 InSight Medical Services now offers our  Mobile Medical Unit to help verify early signs of pregnancy in Stanly and Montgomery counties. If you are planning an abortion, the state of North Carolina requires an ultrasound to determine if the pregnancy is viable, how far along the pregnancy is, and which abortion procedure is available to you. All our services are free and confidential. Our InSight Medical Services mobile medical unit is staffed by a Registered Nurse Sonographer, or a Registered Sonographer and client advocates that are prepared to provide lab quality urine pregnancy tests, limited obstetrical ultrasounds, pregnancy options, and local community resources. We do not perform or refer for abortions.
If you are experiencing early signs of pregnancy and think you might be pregnant check out our mobile locations below:
Where is the Mobile Medical Unit this week? 
To schedule an appointment for the mobile, call 704-960-3734
We accept walk-up appointments.
To schedule an appointment at our main office please call 704-983-2100